New Zealand's longest single span pedestrian bridge and an iconic piece of Waikato region's cycleway infrastructure.
The Perry Bridge is the final link in the chain of the 70km Te Awa River Ride Walk and Cycleway. A visually stunning, innovative network arch, the bridge is very long and slender, spanning 130m at just 3m in width.
The efficiency of its form of structure kept costs within a practical budget, while also presenting the Waikato District Council and Te Awa the opportunity to create a visually compelling focal point to help attract people to the Cycleway.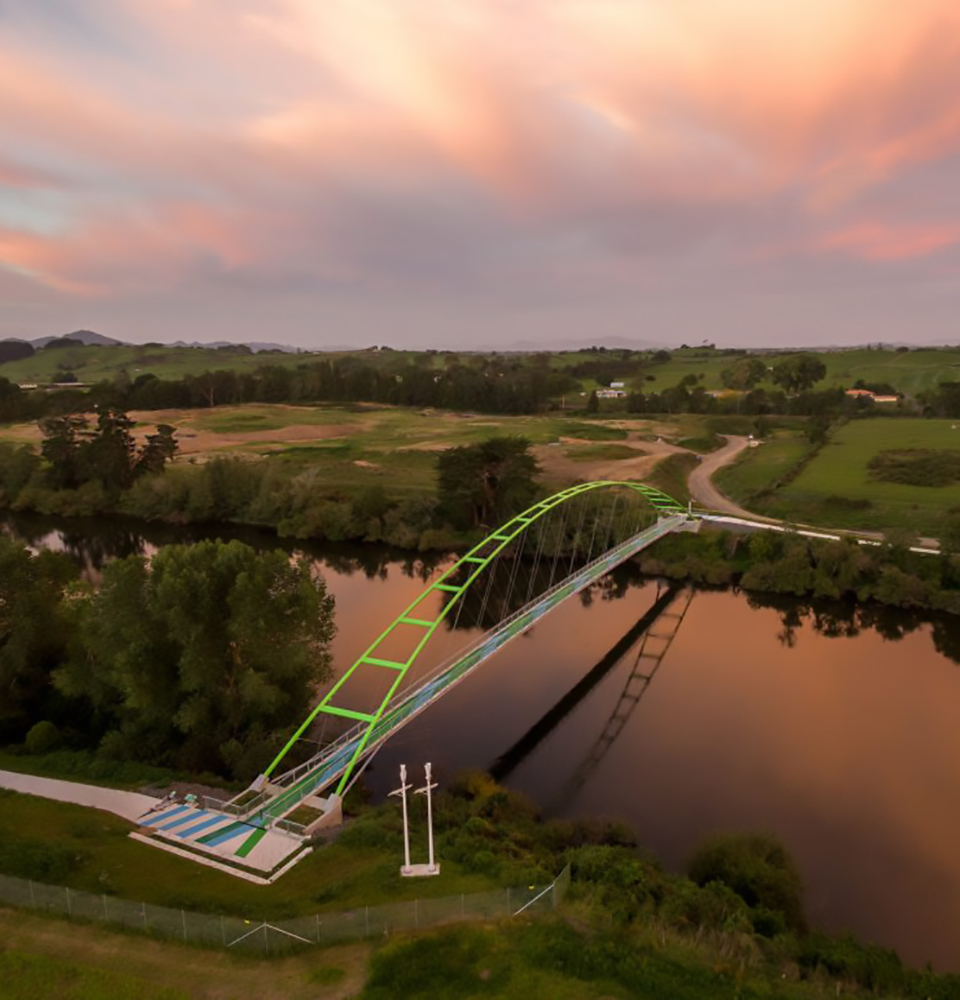 Emmetts Civil Construction was the main contractor on this design-build contract for the Waikato District Council. Emmetts worked alongside Holmes Consulting to come up with an innovative network arch structure that gained recognition and awards all over the world. The structure was erected using Emmetts Civil Construction's 250 tonne crawler crane and was launched across the Waikato river using a unique cable launch method.
Perry Bridge was delivered on time, on budget and without incident.
Perry Bridge was nominated for many awards with the most noteworthy being in London at the Institution of Structural Engineers – Structural Awards 2018 where the world's finest examples of innovative structural engineering are celebrated. The Perry Bridge was nominated and won the excellence in the design of pedestrian and/or cycle bridges, or other lightweight bridge structures.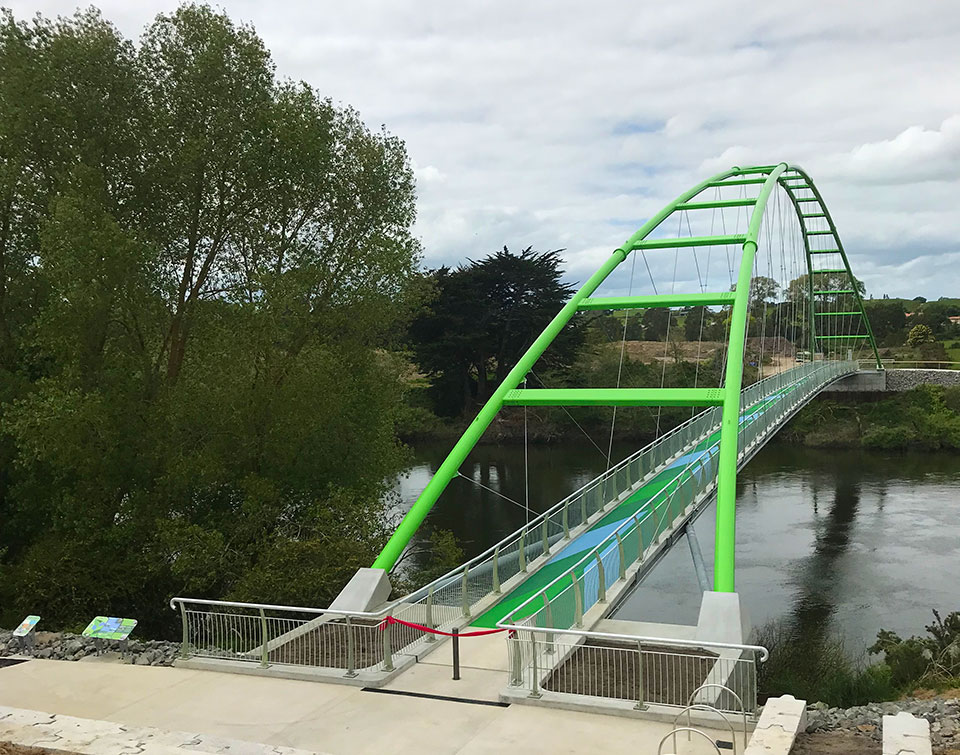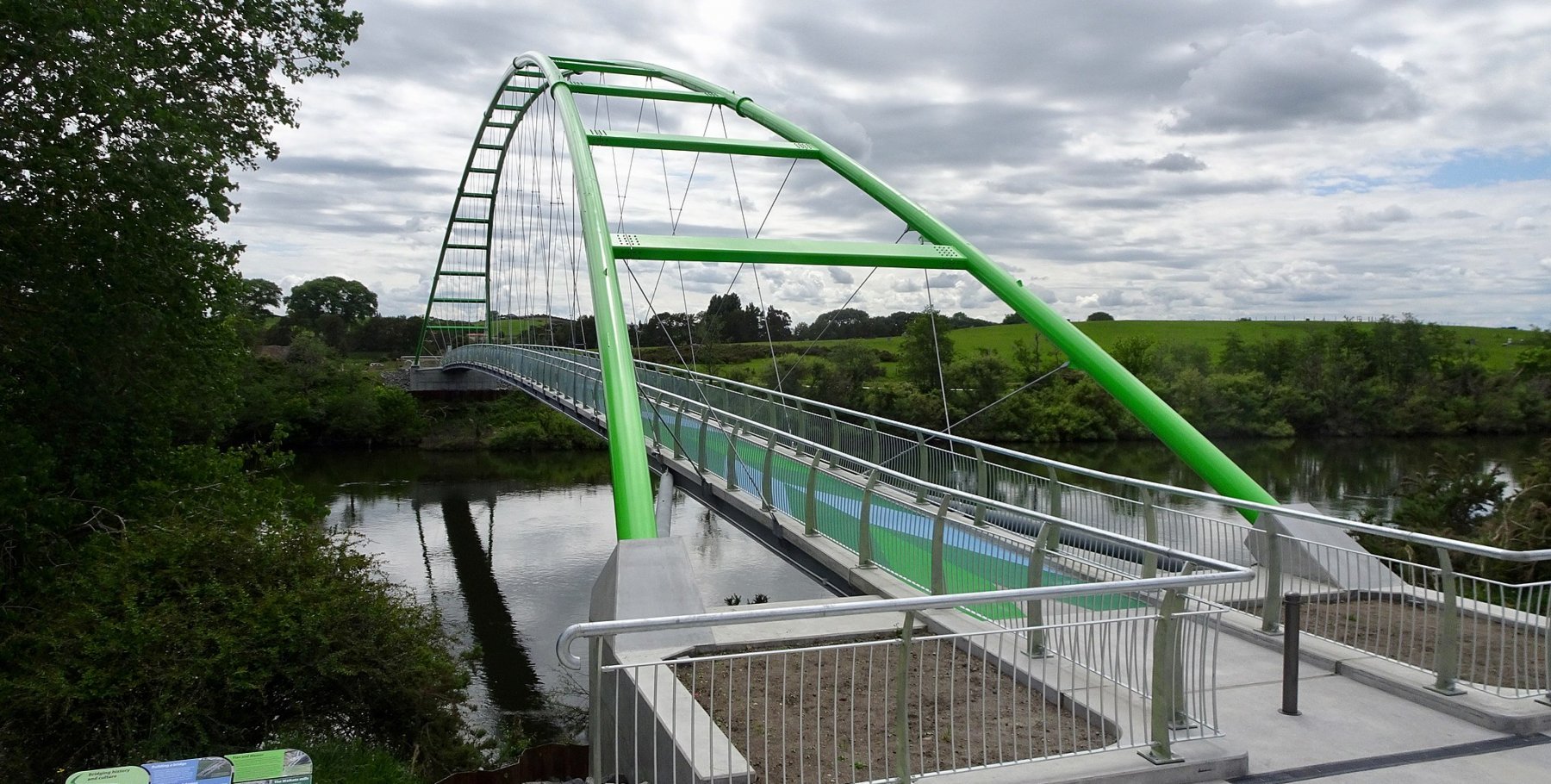 Send us an enquiry using the contact form below and one of our friendly team will be in touch as soon as possible.
Address
400 Heads Road, Wanganui 4501