Whanganuis largest precast retaining project with more than 362m of precast wall. This project was constructed using a collaborative approach with removal of damaged wall and installation of new.
As a result of the major 2015 flooding of the Whanganui River, NZTA lost a significant part of the SH4 carriageway and cycleway. After 3 years of collaborative-approach design and consultation between NZTA, Opus, Higgins, Loaders and Emmetts Civil Construction a practical and innovative design was established which allowed two-way traffic to be retained throughout the duration of the project.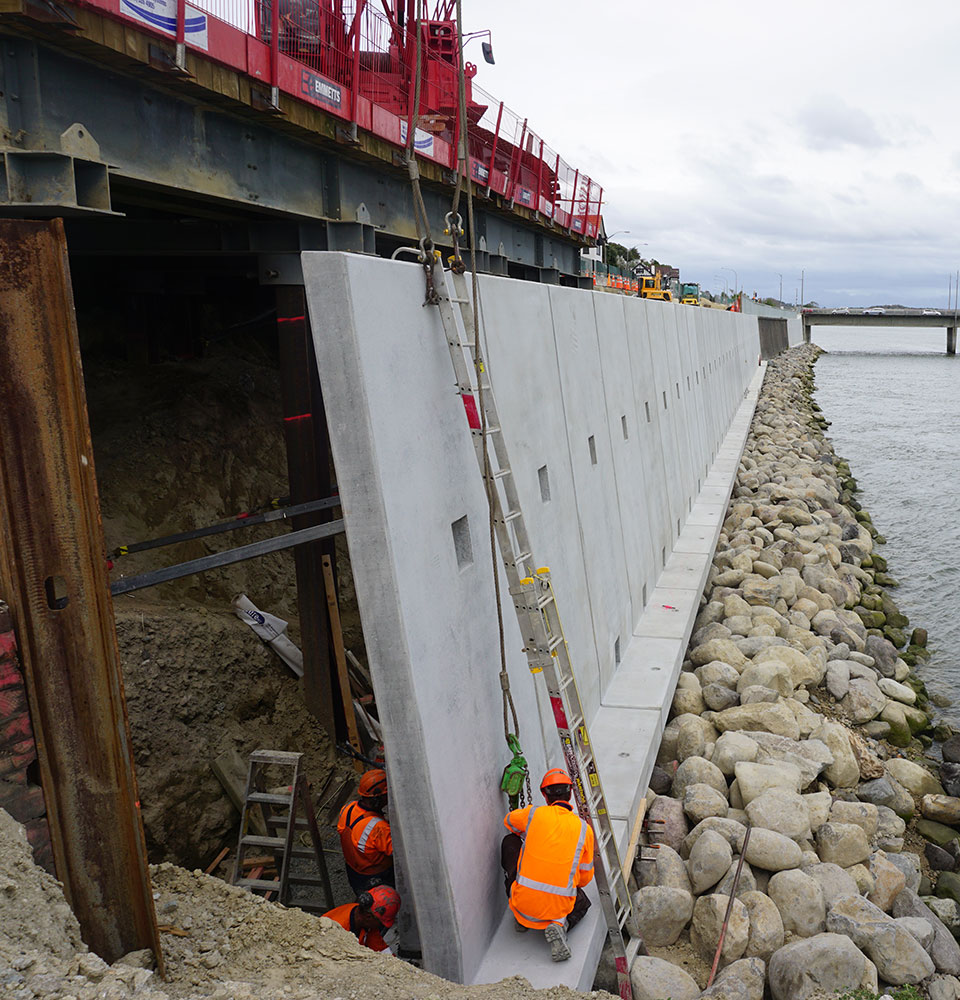 Emmetts Civil Construction's involvement included the consecutive installation and removal of 126m of staging with the capacity of holding a 100T crane while piling, the installation of 142m of sheetpiling using 355 x 4m sheets, percussion pile driving of 61 x 18m piles and 64 x 7m piles, 170m3 of insitu poured concrete, 400m3 of precast concrete works and 10m3 of grout, and a total of 70T of reinforcing steel.
The precast retaining panels and walkway panels were all constructed by our dedicated staff at our specialist precast yard in Whanganui.
This high profile State Highway project was delivered with no incidents, on programme and on budget and saw the reopening of one of the city's major arterial routes much to the satisfaction of locals and the out-of-town through traffic.
The finished product is a robust and aesthetically pleasing solution to one of the city's most problematic areas dating back to the 1800's.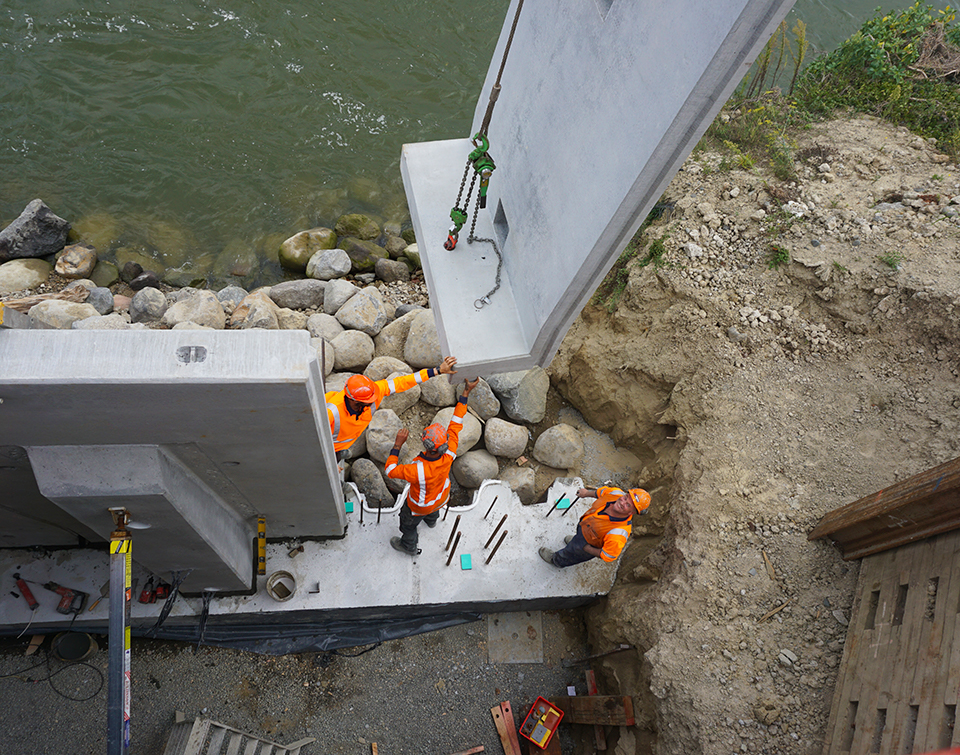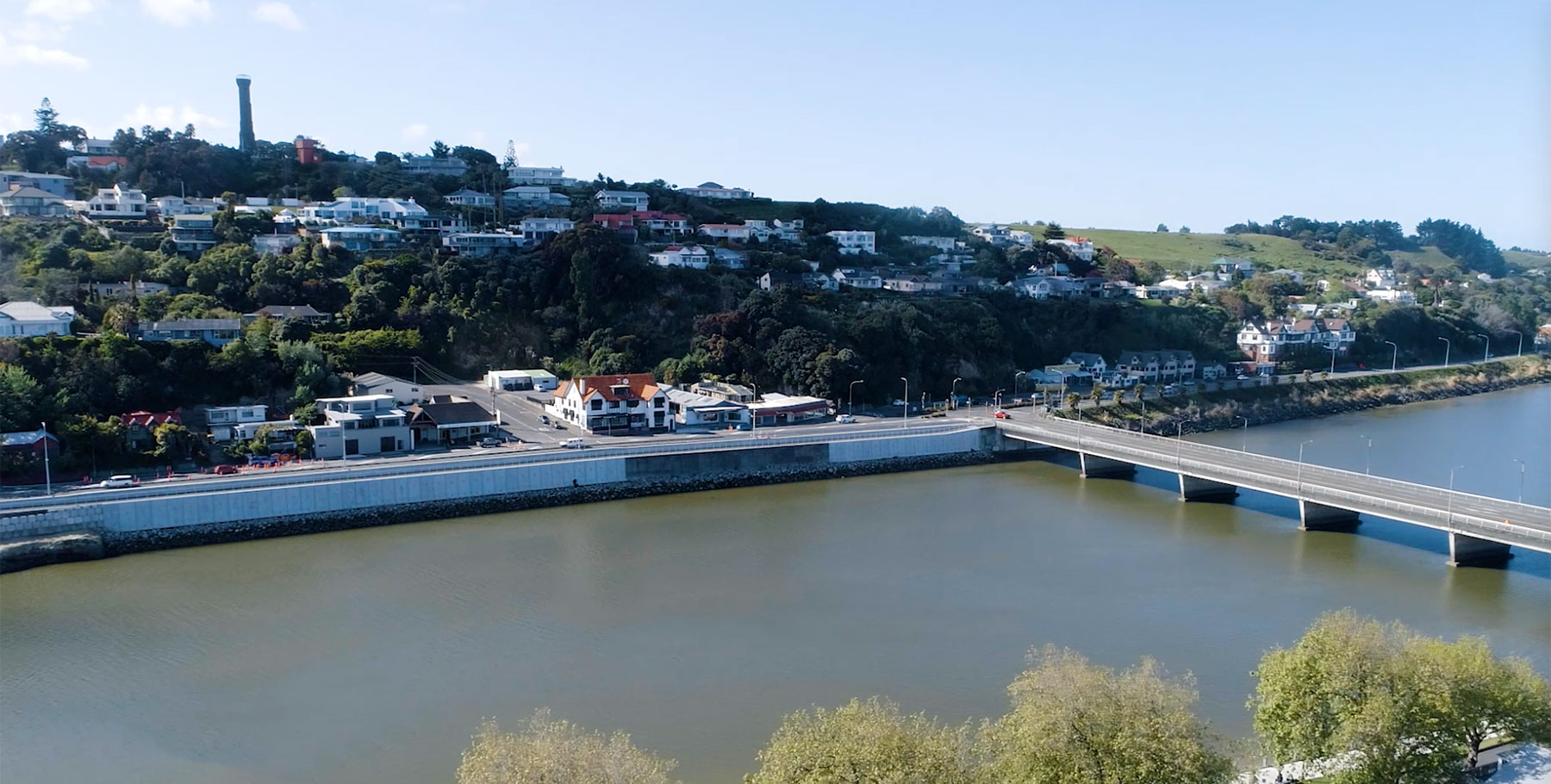 Send us an enquiry using the contact form below and one of our friendly team will be in touch as soon as possible.
Address
400 Heads Road, Wanganui 4501